Welcome to the new ENERKOS website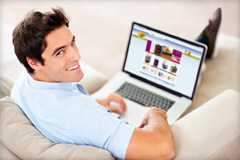 We are delighted to welcome you to our new website..
The site has been entirely restyled with new content and graphics for high visual impact and for easy, intuitive navigation.
This new look meets all today's communications needs in that it has been carefully designed to provide a professional response to the demand for information, presenting everything you need to know about our company and our products in a clear, user-friendly way, without sacrificing that essential content.
We are extremely enthusiastic about this new site because we believe it will keep us in the closest possible contact with you, our customers, welcoming you to our world and providing you with the fullest possible information available at any time of the day or night, unconstrained by normal working hours.
There can be absolutely no doubt that a well designed website has a positive influence on a company's success.
We would be only too pleased if you would let us know about any glitches or errors you find while exploring the site, or if you have any doubts or questions.
Now all that remains is to bid you welcome and to hope you enjoy your virtual tour of our company and our products which are now only a click away.
---