Why become our partner?
Because every time we win, you win!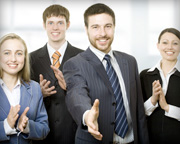 Our partners are specialist professionals in the field of space and water heating.
We are offering you the opportunity for professional and personal growth working hand-in-hand with a company that is constantly evolving and for which the contribution made by each person is essential for achieving the goal that is common to all of us, that being to promote our products by demonstrating their efficiency, reliability and value for money.
We seek agents and dealers at national and international level.
To tell us all about yourself and why you would like to become our business partner, you could:
Write to this e-mail address:
---
Write by postal mail to:
ENERKOS INDUSTRIES S.r.l.
Via Macia, 2
37040 Arcole (VR), Italy

---